Semi-automatic Cartoning Machine
Semi-automatic Cartoning Machine
Semi- Automatic Cartoning Machine; Automatic Box Folding Machine
Carton folding? Filling? Packing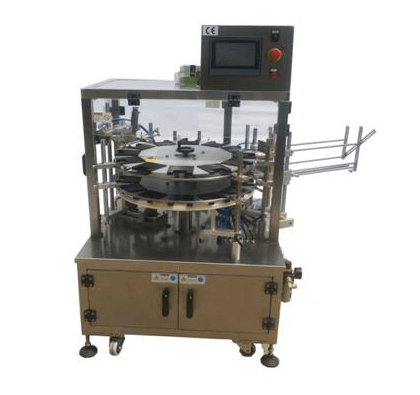 Suitable Usage
Round bottled medicine, food-stuff, cosmetic, etc. packing into square box.
1.It is specially design to pack small quantities multi size box.
2.With low cost and only require small area, it is suitable for various sizes of box, the machine is a vertical trype with multiple function and require a short time to change mold.
3.304 stainless steel case.
4.Advanced PLC control system combined with 5.7" colorful touch screen control panel, can easily set and change the packing parameters.